More Than Just Construction Management
Creativity, collaboration and all-inclusive service are cornerstones of Gbuild Construction Managers. With over a decade of success in the construction industry, those cornerstones still hold true.
You can count on Gbuild's strong work ethic and committed willingness to tackle challenging schedules and almost any budget. Gbuild uses decades of expertise to carefully plan and execute your project. Team members are trained in all aspects of construction services to guarantee consistent connection at all times.
Sustainability Commitment
Gbuild Construction Managers is committed to the practice of sustainability by making it our goal to incorporate sustainable concepts in all of our projects. We demonstrate our company's dedication to sustainability by:
Memberships in the

US Green Building Council

&

Green Building United

Our staff of LEED Accredited Professionals

Our commitment to the education of the construction workforce through the Green Advantage Commercial Training Program.
Doug Gianforte
President
Doug founded Gbuild Construction Managers in 2009. He is a LEED Accredited Professional and Green Advantage Commercial Certified. He holds a Civil Engineering Degree from the University of Delaware.  He is on the Philadelphia AIA Healthcare Committee and has been recognized by the Subcontractors Association of the Delaware Valley as Project Manager of the Year. His commitment and interest in Sustainable Building is demonstrated with his Faculty teaching position with Green Advantage. Doug's long dedicated history in the construction industry have focused on projects in the Pharmaceutical, Biotechnology, Healthcare, Higher Education and Corporate Markets.
dgianforte@gbuildcm.com
(610) 220-1018
David Berlin
Chief Financial Officer
David Berlin started his career at a regional accounting firm before working with a large international accounting firm. David has also worked in the private sector as a Controller for various entrepreneurial enterprises. David is a diversified financial leader with broad exposure in emerging growth companies, family owned business and start-up organizations. David has extensive experience in various industries including construction, software development, IT recruiting and consulting. David holds a Business degree from the University of Delaware as well as a Masters of Science Degree in Accounting from The State University of New York at Albany.
John Burke
Director of Operations
With experience working for some of the regions distinguished Construction Firms in roles of increasing responsibilities, John has been in the construction management industry since 2001. John's experience at Gbuild includes significant Healthcare, Pharmaceutical and Higher Education projects including MRI and Gamma Knife Installations, Vivarium, R&D and Clinical Packaging Facilities, and Higher Education Facilities including those supporting Athletic, Classroom, and Research functions. He holds a BS Degree in Mechanical Engineering from Lehigh University. John was also recognized by the Subcontractors Association for the Delaware Valley as Project Manager of the Year.
jburke@gbuildcm.com
(610) 220-4728
Jason Shrewsbury
Project Superintendent
Jason has 20 years of construction experience, starting in carpentry and progressing to supervision. His projects include educational, pharmaceutical and corporate projects. Jason is knowledgeable in a variety of trades. He takes a hands-on approach and is able to manage complex schedules and coordination of subcontractors all while seeing the big picture result. Jason is committed to a high level of safety and has a willingness to work with clients to achieve a successful result.
jshrewsbury@gmail.com
(302) 218-1811
Eric Dukes
Project Superintendent
Eric's construction experience includes numerous high level and technical educational, pharmaceutical and corporate projects for a variety of clients in the region. He is very adaptable and prides himself with managing complex schedules, coordination of subcontractors all while maintaining site safety. His high level of expectations mixed with his willingness to work with clients results in exceptional end results.
edukes@gbuildcm.com
(610) 304-2222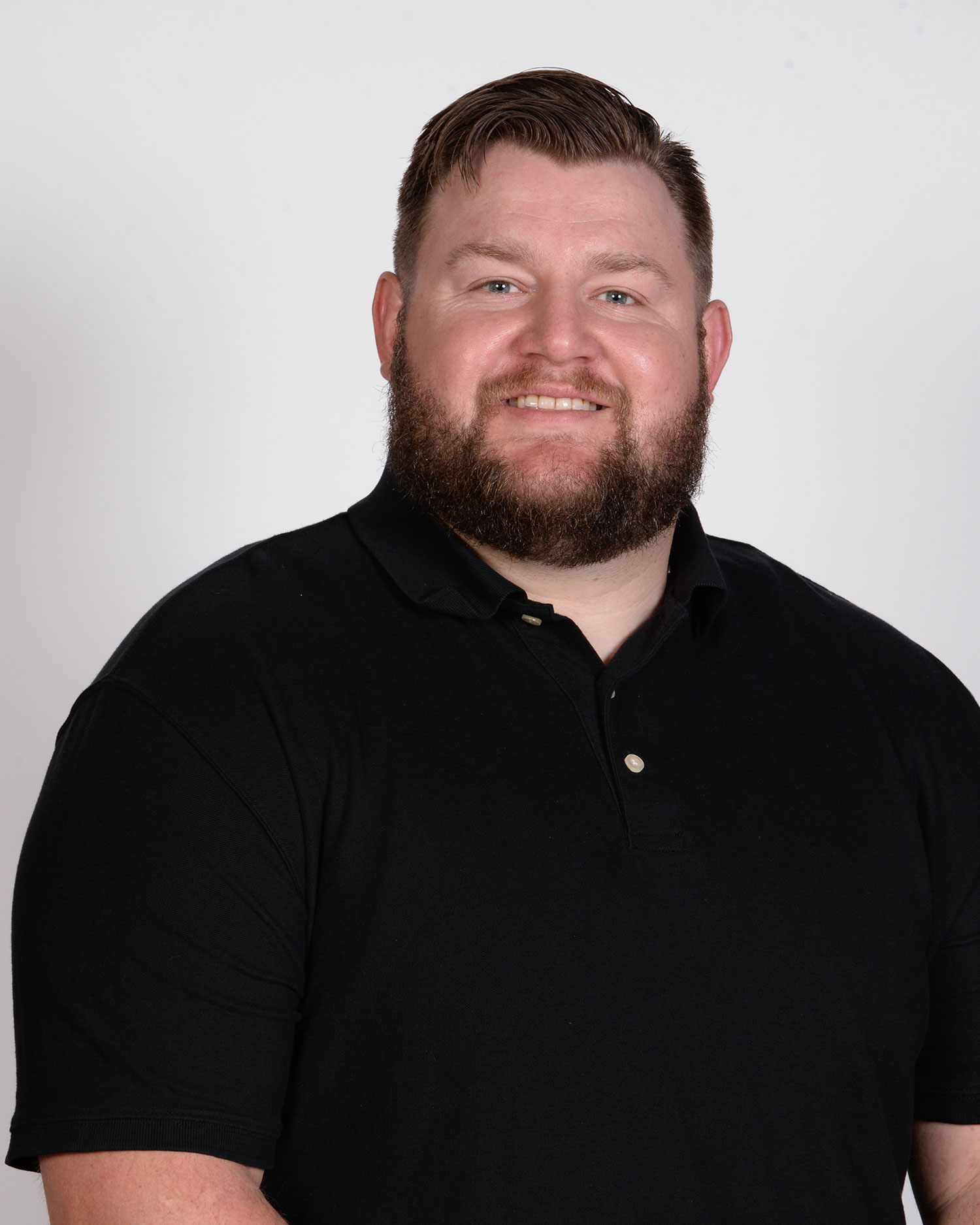 Chad Miller
Project Superintendent
Coming from a background in project management, Chad provides Gbuild with a valued variety of support. He has extensive experience in site development including utility plans and civil drawings. Chad gets the job done per schedule, contract and budget.  Chad holds a BS in Industrial Technology from Millersville University.
cmiller@gbuildcm.com
(717) 278-7690
Kelly Edwards
Project Coordinator
Having previously worked for Gbuild as Marketing Coordinator, Kelly brings her ability to be adaptive to change and meet tight deadlines to her role as Project Coordinator. Facilitating, evaluating, and supporting the implementation of multiple projects is a strong suit of Kelly's. Kelly holds degrees in both Management and Marketing from the University of Delaware.
kedwards@gbuildcm.com
(585) 298-1297
Betty Gianforte
Office Manager
At Gbuild, Betty is essential to our day-to-day operations in the office. She has years of experience having previously worked as a Business Manager and Office Manager responsible for analysis of productivity data and budgets, payroll process, and credentialing. Betty graduated with a BA in Economics from Immaculata University and received her MBA from St. Joseph's University
.
Brody
Chief Barketing Officer
As Chief Barketing Officer, Brody brings a variety of talents and experiences to the Gbuild office including sniffing, chewing, sleeping, and greeting the UPS delivery man. Brody effectively gets love and attention by rolling on his back indicating the need for a belly rub. This golden retriever holds an honorary degree in Hole Digging and Stick Fetching.
Let's Build
Need help with your construction, management, building or design? Contact Gbuild today.